Telephone On-Hold Messages
Gary Mac Productions was one of the first professional "message on-hold" providers in Australia. Much has changed since those early days – particularly the great leap from clunky old mechanical cassette machines to compact discs, digital chips and mp3 files.
Gary Mac Productions provides a total voice-over, music integration and recording service.
Gary Mac Productions on-hold messages are tailored to enlighten clients, customers and patients with information about products and services whenever they are placed on hold. This provides the perfect opportunity to further advise callers about specials, forthcoming promotions and especially to 'up-sell' additional products and services.
Telephone On-Hold Messages are usually 'voiced' by Gary Mac; however, we have direct access to a huge pool of professional talent to provide any style of male or female voice-over to fit your image requirements
When writing your on-hold announcements, think of presenting them as 10 – 20 second grabs of information. We can suggest or discuss amendments to your scripting with you if necessary. A 10-15 second music bridge is inserted between each grab of info. The final mix is then provided in mp3 format on a variety of output media or emailed directly to your IT people for upload to any number of replay devices.
Please click the graphic above to listen to a short demo of an on-hold service produced for Travel Unlimited.
This sample contains 'grabs ' of info about the services that they provide beyond their normal day to day booking and travel arranging.
For more info and a quotation for a telephone on-hold service please call…

0419 777  735  or  03 9578 7717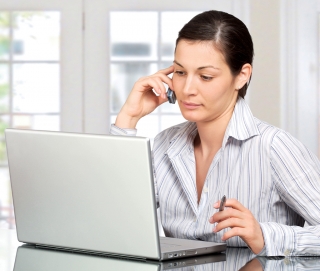 ---